In recent times, along with the development of the cryptocurrency market, ICO is currently a raging new trend in Vietnam and the world. Investors and traders are targeting ICOs with token sales in Crowdfunding projects. So what is ICO? What is the difference between ICO & IPO? Let's find out more details with Kienthuccoin in the article below.
What is ICO? Overview of ICO 
ICO is an acronym for the phrase "Initial Coin Offering." This is a form of calling for investment capital quite famous in digital cryptocurrency projects globally – Cryptocurrency (cryptocurrency).
What is an ICO project? This means that when a company or team develops a project and wants to launch their cryptocurrency, they will usually create a certain number of tokens and sell these tokens. For investors/traders in various Crowdsale to get back BTC, BNB, ETH, or cash.
In a word, you will buy unreleased tokens at meager prices. Then, when these tokens are listed on exchanges, the project owners' prices will increase exceptionally quickly if the tickets are "taken care of." From there, you can sell tokens and make a profit.
What are the benefits of investing in an ICO?
Potential Investment 
Through the sharing of what ICO means, it can be seen that ICO is an opportunity to own a new cryptocurrency at a low cost. Get in early traders or holders to gain access and more liquidity during the new coin/token launch period. From there get high profits High
Profits
ICO projects can bring investors very high and long-term profits, which can be many times higher than the initial capital spent.
Diversifying investment portfolio
Investing in ICO projects is a method to help you add more portfolios and make money flexibly in many categories without depending on how to invest in a single item.
Security
Issued ICO coins allow anonymity similar to cryptocurrencies like Bitcoin and Ethereum;
Utility
ICO cryptocurrency has many additional benefits, such as redistribution of revenue or privileged access to project products and services.
To have successful ICO projects is not a simple matter and needs to go through many extremely complicated stages. To reinforce the answer to the question "What does ICO mean?" you should refer to the following stages.
Beginning stages of ICO
This is considered the initial stage, the company/project owners began to study building the system database, Token, and Blockchain to help them legalize their own encryption surname. These shares can be the coin/token in the algorithm and the coin issued to the public.
ICO Eco-Network (or Ecosystem)
At this stage, the project developer implements the integration link to make their digital currencies convenient to the users or be accepted by the community for payment with their cryptocurrency.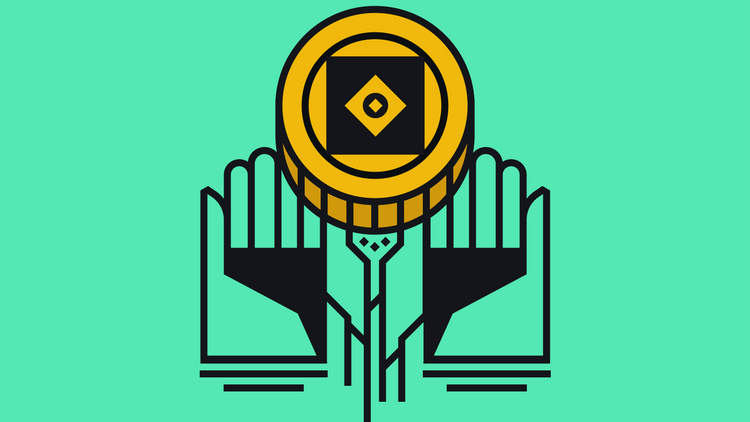 Usually, there will be three ecosystems as follows:
Steam Coin is considered as a social networking community similar to social Facebook, Instagram, Twitter, Tiktok

Ripple, Digibyte is an ecosystem that allows transactions through banks.

Multi-level Marketing is an ecosystem identical to Yocoin, Bitconnect, Onecoin.
The extended reach of these ecosystems is what determines the value of cryptocurrencies. A large-scale ecosystem, the ICO will quickly succeed and develop.
Crowdfunding 
At this stage, the ICO presents ideas and promotes projects in the ecosystem through media channels and several large information forums to convince investors privately.
There is no more appropriate time for developers to raise capital by selling the first coins/tokens to investors. When they receive robust capital from investors and traders, they conduct additional activities to expand their ecosystem and advertise their cryptocurrency. After that, they officially put the cryptocurrency on the exchange.
Index phase 
This is when cryptocurrencies are officially listed on famous exchanges like Bittrex, Poloniex, Okcoin or smaller exchanges like NovaExchange, CoinExchange, or Etherdelta. This is also the most essential stage of the ICO in the crypto world.
When officially participating in the cryptocurrency race, the value of that coin/token is decided based on the supply and demand of the market. If the ecosystem coverage is strong, the value of that coin will grow rapidly.
Difference Between ICO and IPO
In terms of audience
ICOs are aimed at small and large investors

IPOs are aimed at investors with larger capital than
In terms of governance
The government strictly regulates iPOs: A company that wants to issue shares requires a lot of preparation of the relevant paperwork and passes the rigorous standards of the stock exchange before it can participate in an IPO.

ICO is a new model in the market, currently not regulated by government regulations. This means that any company can start an ICO at any time to attract investors to contribute capital to the company. Because it is a free environment, there is no management, so it will also bring many risks for investors.
Correlation between ICO and IPO
ICO is developed based on borrowing ideas from IPO (initial public offering), but there is still a difference between IPO and ICO.
ICOs do not allow investors to own shares. Moreover, the projects behind the ICO do not have an exact specific product or service.
Even so, ICOs are still a cheaper form of profitable investment than IPOs because they are independent of the stock market and are bound by the type of paper.
You can use ICOs to earn extra income like a small startup rather than depending on the ups and downs of stock prices.
What are the signs to identify a scam ICO group?
An anonymous ICO company or group
Many ICOs do not make their team public to avoid investors/traders verifying who is involved in the project.
No Roadmap
A serious crypto project startup always plans and is open about its next steps in the roadmap. If the project's future is hidden, this is probably a scam group.
A too good offer  
If the project promises to bring you huge profits, many times your initial investment, or the products seem impossible, that is a clear signal of a scam.
Code
Trusted projects commit their code to Github, where anyone can review it. No code means no actual project.
PR and communication activities 
If the ICO project is actively mentioned in quality publications or promoted in the community, credibility is greater.
In summary, we can see that the ICO project is extremely attractive to investors in the field of cryptocurrency. What does Kienthuccoin have aggregated information about ICO? Difference between ICO & IPO in this article. Hopefully, through the shared knowledge of Kienthuccoin, you can better understand ICO.
What are the frequently asked questions about ICOs?
Should I invest in an ICO project?
As shared in the article, ICO is a new and promising market that will grow on a large scale soon, bringing many benefits to investors. However, because ICO works are somewhat specific, it makes investors concerned. Please read the information carefully before investing in this project.
The risks of investing in What is ICO?
There is no clear legality:

ICOs are not strictly regulated by authoritative organizations, so there will be no verification and investor protection.

Lack of accountability:

The coin/token issuer has absolutely no obligation to enforce a project or announce its progress.

Unprofessional:

If the ICO project development team is inexperienced or reputable, it will not be able to guarantee the initial promises.

High rate of fraud:

Because there is no legal binding, it is easy for scammers to take advantage of this loophole and launch virtual projects.
Some notes on exchange rate issues in ICO investment?
The issuer will be the one to decide on the exchange rate during the fundraising phase. So if you find the speed is too high, you may not invest.
When listing on the exchange, the coin/token exchange rate will fluctuate according to the market, usually, the exchange rate will not fall to the bottom price when you buy at the fundraising stage. If unlucky this happens, please keep patience and become a holder. When demand outstrips supply, it will make a profit for you.
Are ICO projects highly secure?
Yes, of course". ICO projects are highly secure and allow inventors to be anonymous similar to Bitcoin or Ethereum. However, cryptocurrency trading platforms and cryptocurrency projects are always the targets of hacker networks. Therefore, you should consider the risks before deciding to invest.